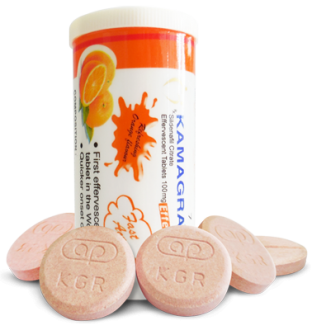 KAMAGRA EFFERVESCENT
Brand Name
Kamagra Effervescent 100mg
Manufacturer
Ajanta Pharma
Strength
100mg Sildenafil
Packaging
1 tube of 7 effervescent pills
Pricing
Contact us for further informartion
Min. order quantity
100 tubes / 700 pills

Sending from EU
No more problems with customs clearence. Guaranteed delivery.

Fast delivery
We ship goods within 48 hours. All products in stock.

Wholesale prices
The best prices for our customers and for your customers.
Kamagra Effervescent
Kamagra Effervescent Generic Viagra™ Tablets are used in the treatment of erectile dysfunction and contain 100mg of the active ingredient sildenafil citrate. Simply drop one of the tablets in a small glass of water and stir gentle. Within a minute or two, the tablet will complete dissolve in the water allowing the patient to drink the solution easily. Kamagra Effervescent disolvable tablets are manufactured in clinical controlled conditions by Ajanta Pharma and is supplied in a tube containing 7 tablets. Wholesale prices from Licensed supplier.
---